October Luncheon: "Fighting to be Heard"
10/26/2023 11:45 AM - 01:30 PM ET
Location
The Westwood Club
6200 West Club Lane
Richmond, VA 23226
United States of America

Description
About the Program
Join PRSA Richmond on Thursday, October 26 from 11:45 a.m. to 1:30 p.m. as we welcome speaker Bonnie Newman Davis, managing editor of the Richmond Free Press and author of the 2022 book, "Truth Tellers: The Power and Presence of Black Women Journalists Since 1960."
Davis will explore how Black women journalists have navigated their roles in America's mainstream newsroom since the 1960s. She will also discuss her role at the Richmond Free Press, Richmond's Black-owned weekly newspaper.
Attendees will walk away with knowledge about:
- The significant roles of Black women journalists in America's newsrooms amid myriad challenges (or while overcoming myriad challenges)
- How Davis and the Richmond Free Press collaborates with PR practitioners
- Helpful advice and recommendations for how PR practitioners can best work with media publications across the board
All guests in attendance will be entered for a chance to win one of five copies of Davis' book.
About the Speaker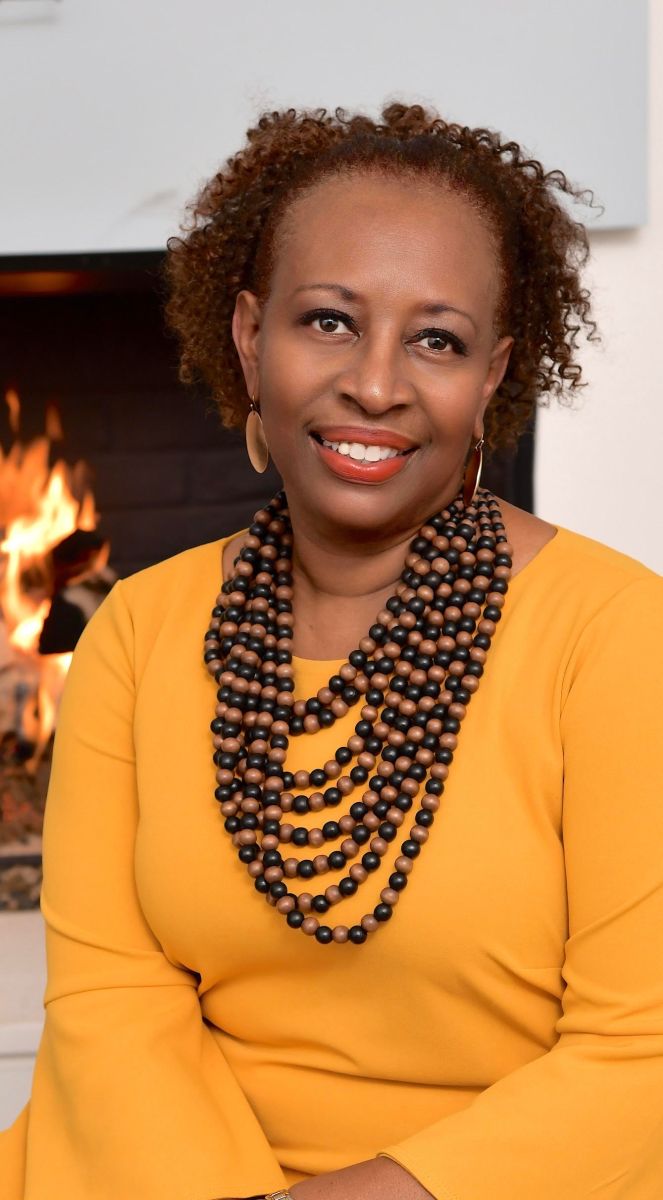 Bonnie Newman Davis
Managing Editor, Richmond Free Press
In May 2022, Bonnie Newman Davis became managing editor of the Richmond Free Press, a 30-year-old Black-owned newspaper in Richmond, Virginia. As managing editor, Davis oversees the daily operations required for producing a weekly newspaper in a community of more than 300,000 people in Virginia's state capital. She is responsible for executing the Free Press' weekly editorial, news and photographic content/lineup, oversees the newspaper's layout and design, employee hiring and retention, in addition to other administrative roles.
Davis also is executive director of the BND Institute of Media and Culture, a Richmond, Virginia nonprofit organization that provides activities and programming focused on African-American media and culture, including a summer media camp for middle and high school students.
A graduate of North Carolina A&T State University and The University of Michigan-Ann Arbor, Davis' extensive experience in print and digital journalism as a reporter, copy editor and editor spans several decades. Prior to the Richmond Free Press, Davis spent nearly 20 years with The Richmond-Times Dispatch (Va.) and Richmond News Leader (Va.) in various reporting and editing positions. She also has worked for newspapers in Kentucky, North Carolina and Michigan, as well as MSNBC's thegrio.com and BlackAmericaweb.com.
In addition, Davis has served as a journalism professor at Virginia Commonwealth University, the University of North Carolina at Chapel Hill, and as the Greensboro (N.C.) News & Record - Janice Bryant Howroyd Endowed Professorship at North Carolina A&T State University. Other academic appointments have included Hampton, Norfolk State, St. Augustine's, Virginia Union, and Washington and Lee universities.
In 2011, Davis was named the National Association of Black Journalists Educator of the Year, and she has received several awards and recognition for her work and service, including an Ethel Payne fellowship to report in Ghana, West Africa.
In October 2022, Davis was named to the North Carolina A&T Department of Journalism and Mass Communication Hall of Fame.
In November 2022, Davis' book "Truth Tellers: The Power and Presence of Black Women Journalists Since 1960" was published.
Davis grew up in Greensboro, N.C., the middle child of James and Dorothy C. Newman's five children. She was married to the late William Haynes Davis and the late Lawrence Eric Stanley, and has one daughter, Erin Danielle Stanley, a graduate of Spelman College and the University of Chicago.
Menu
Vegetable penne, pumpkin pie. Attendees can also request at registration either a chef salad with chicken or a chef salad without meat. Balsamic and ranch dressings are available on the table.
RSVP Policy
Registration for this luncheon will close on the Monday prior to the event. After that time, members and guests wishing to attend in person will need to call Sara Hunt at (804) 994-1120 to see if space is still available or to be put on a waiting list if needed. Please RSVP early in order to ensure that you are included in the headcount for lunch! If you register as a guest and later determine that you cannot attend, please contact Sara Hunt, chapter administrator, at admin@prsarichmond.org. You must cancel prior to three business days in advance of the meeting to be eligible for a refund. If you cancel after that deadline, you will still be responsible for the lunch payment and will be billed if you didn't already pay online. No-shows will be billed for the lunch.
The Westwood Club: Directions and Parking
The Westwood Club is located at 6200 West Club Lane at the corner of Fitzhugh Avenue and West Club Lane. From the W. Broad/Glenside Drive intersection, travel east on Broad for about 1.5 miles and turn right on West Club Lane. In a couple of blocks, you will see the Club on the left.

PRSA members and guests can park anywhere in the Club's large parking lot. We will put a sign saying "PRSA Banquet Entrance" outside by the banquet entrance at a covered entryway along West Club Lane. The banquet entrance is closest to the registration area and ballroom for our lunch and program. However, if you don't see the sign and come in through the Club's main entrance, someone can easily direct you down the hallway to the ballroom for our program.
Event Contact
Sara Hunt, chapter administrator
(804) 994-1120
admin@prsarichmond.org