May Luncheon: Let's Talk About Your Career
05/25/2023 11:45 AM - 01:30 PM ET
Location
The Westwood Club
6200 West Club Lane
Richmond, VA 23226
United States of America

Description
Online registration for this event is now closed.
To inquire if space is still available, contact Sara Hunt, chapter administrator, at (804) 994-1120 or e-mail admin@prsarichmond.org.
---
About the Program
Are you thinking about what's next in your career journey? Do you want to better position yourself in the job market, but aren't sure where to begin? Are you curious about how careers in the communications industry are evolving to meet the demands of the uncertain economy?
You've got questions, we've got answers and insights from PR Talent, one of the country's largest communications-focused search firms.
Join us Thursday, May 25, 2023 from 11:45 a.m. to 1:30 p.m. for the Let's Talk About Your Career luncheon – beginning with 30 minutes of networking and an opportunity to have a FREE professional headshot taken. The lunch and program will begin at 12:15 p.m.
Join PRSA Richmond and PR Talent Managing Director Meredith Mirrington at Let's Talk About Your Career, covering:
- The slow of The Great Resignation and what this means if you are looking for your next professional opportunity.
- Latest compensation trends impacting communications professionals.
- How to best work with a recruiter to support your job search.
- The one mistake that will find your resume and application in the trash quicker than you can say "Recruitment."
Celebrating their 25th anniversary, PR Talent offers a deep talent pool of public relations and communications professionals covering all industries. In support of that client and candidate pool, PR Talent annually sponsors the PRWeek Salary Survey, the communication industry's most comprehensive survey of workplace trends including pay equity, diversity, holistic well-being, hybrid/remote work preferences, compensation levels by title and industry, and other current insights from across the communications marketplace.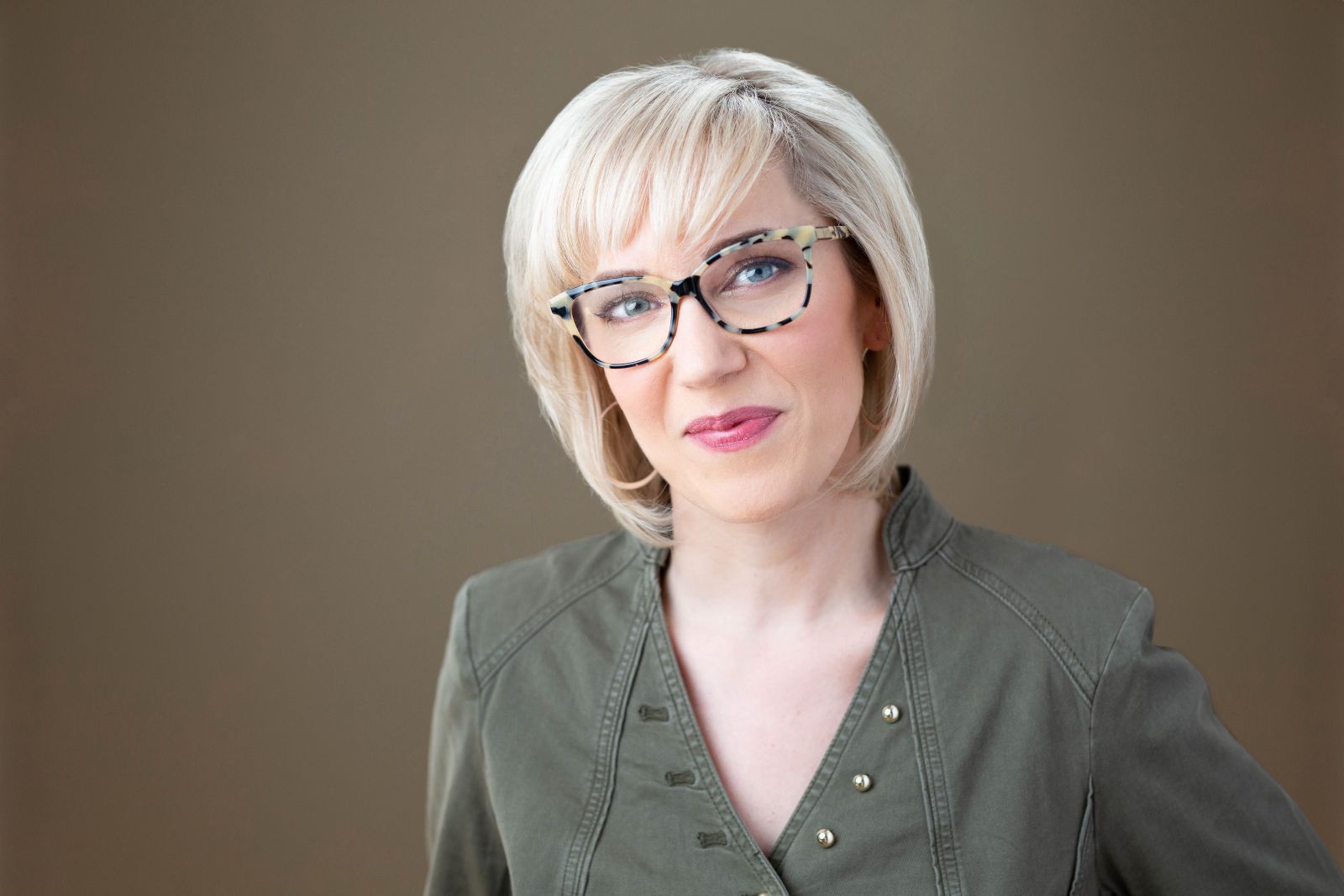 For the past two decades, Meredith built and led high-impact, multi-platform internal, external, and executive communications efforts and teams for globally recognized, innovative, and respected companies in industries ranging from tech to tourism. Today, you can find her in the (online) classroom as an Adjunct Instructor for her alma mater, the University of Colorado-Boulder, teaching the next generation of communicators the importance of internal communications and the employee experience.
Known for leading with contagious courage and curiosity, Meredith is taking on her career's "second act" to help clients further their company's narrative with unicorn talent in place and to help candidates find their way in the pursuit of career growth and success, however they choose to define it.
Help us help you! This program will feature a robust dialogue with the audience to help make sure you get your questions answered. Do you have a question that you'd like addressed during the program's Q&A? Submit it with your registration. We will not share names associated with questions.
Menu
Orange chicken, chef's choice of sides, apple pie. Attendees can also request at registration either a chef salad with chicken or a chef salad without meat. Balsamic and ranch dressings are available on the table.
Virtual Options Update
The chapter will no longer offer virtual options (livestream or recording) for monthly luncheons due to low viewership and high production cost. Members who are unable to attend a luncheon in person can still access the program content through a recap on our website. We will also provide the presenter's slides if they are available.
RSVP Policy
Registration for this luncheon will close on the Monday prior to the event. After that time, members and guests wishing to attend in person will need to call Sara Hunt at (804) 994-1120 to see if space is still available or to be put on a waiting list if needed. Please RSVP early in order to ensure that you are included in the headcount for lunch! If you register as a guest and later determine that you cannot attend, please contact Sara Hunt, chapter administrator, at admin@prsarichmond.org. You must cancel prior to three business days in advance of the meeting to be eligible for a refund. If you cancel after that deadline, you will still be responsible for the lunch payment and will be billed if you didn't already pay online. No-shows will be billed for the lunch.
The Westwood Club: Directions and Parking
The Westwood Club is located at 6200 West Club Lane at the corner of Fitzhugh Avenue and West Club Lane. From the W. Broad/Glenside Drive intersection, travel east on Broad for about 1.5 miles and turn right on West Club Lane. In a couple of blocks, you will see the Club on the left.

PRSA members and guests can park anywhere in the Club's large parking lot. We will put a sign saying "PRSA Banquet Entrance" outside by the banquet entrance at a covered entryway along West Club Lane. The banquet entrance is closest to the registration area and ballroom for our lunch and program. However, if you don't see the sign and come in through the Club's main entrance, someone can easily direct you down the hallway to the ballroom for our program.
Event Contact
Sara Hunt, chapter administrator
(804) 994-1120
admin@prsarichmond.org